William Rogers Fine Art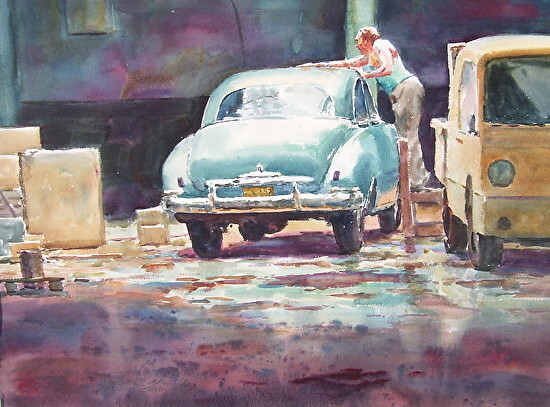 Welcome to my webpage.
I work out of my backyard studio in Antigonish, Nova Scotia, Canada. My art reflects my passions as well as my environment.
Living in small town Nova Scotia in the 21st Century has the best of both worlds. I am close to all the plein air subjects I need and the modern technology and travel allow me to be a part of the larger world and the world of fine art, that I live and breathe.
I have participated in Plein Air Competitions and Events in Carmel CA, Easton MD, Frederick MD, Calloway Gardens GA, and Bennington VT among others and have been the recipient of numerous awards.
I am a multi-medium artist who works in watercolour, oil, drawing media, and printmaking. I occasionally use acrylics as well. My subject matter consists of plein air landscapes, figures from life, horses and horsepeople interacting, and anything else that catches my eye.
In May 2014 I served as the Royal Tour Artist for HRH Prince Charles and the Duchess of Cornwall during their visit to Canada, a great honour and the thrill of a lifetime. A number of the completed works from the tour were selected by the Prince of Wales for his collection. Other pieces completed on the tour are now for sale through Lyghtesome Gallery, Antigonish NS. www.lyghtesome.ns.ca