William Rogers Fine Art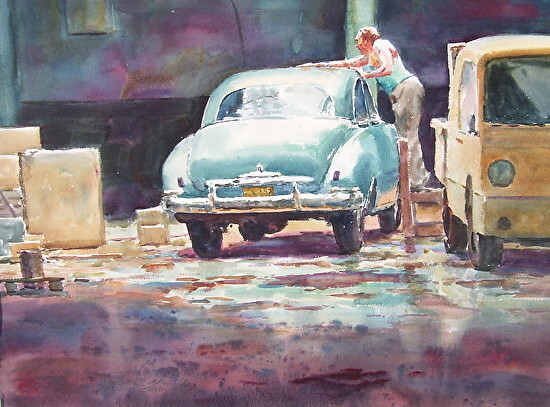 Welcome to my webpage.
I work out of my backyard studio in Antigonish, Nova Scotia, Canada. My art reflects my passions as well as my environment.
Living in small town Nova Scotia in the 21st Century has the best of both worlds. I am close to all the plein air subjects I need and the modern technology and travel allow me to be a part of the larger world and the world of fine art, that I live and breathe.
I am a multi-medium artist who works in watercolour, oil, drawing media, and printmaking. I occasionally use acrylics as well. My subject matter consists of plein air landscapes, figures from life, horses and horsepeople interacting, and anything else that catches my eye.
I have just come back from participating in Easels in Frederick where I received an Honorable Mention for the Quick Draw.
In the coming weeks I'll be participating in Plein Air Easton, July 12-20, and Castine Plein Air from July 24-26. If you're in the area for these events drop by and see what I've been painting!
Check out my Youtube video clip. Link is http://www.youtube.com/watch?v=02a7GOGuQV4
Second one is figure in watercolour http://www.youtube.com/watch?v=gYdHajbC1Mw
Cheers,
Bill